From time to time we promote interesting stuff posted by our community. Today, tyeforshee uploads a handy chart featuring the transaction origins for each player on this Blazers squad. Enjoy! -- Tim
I have always wondered just how this roster came to be and how far back we can trace the current players on the team. This graphic I created shows just how much a butterfly effect one trade can have years later. For example, the Deron Williams trade got the Blazers Freeland and helped get Lillard too.
Note: Beneath the player's name is the draft pick number and the year drafted/acquired.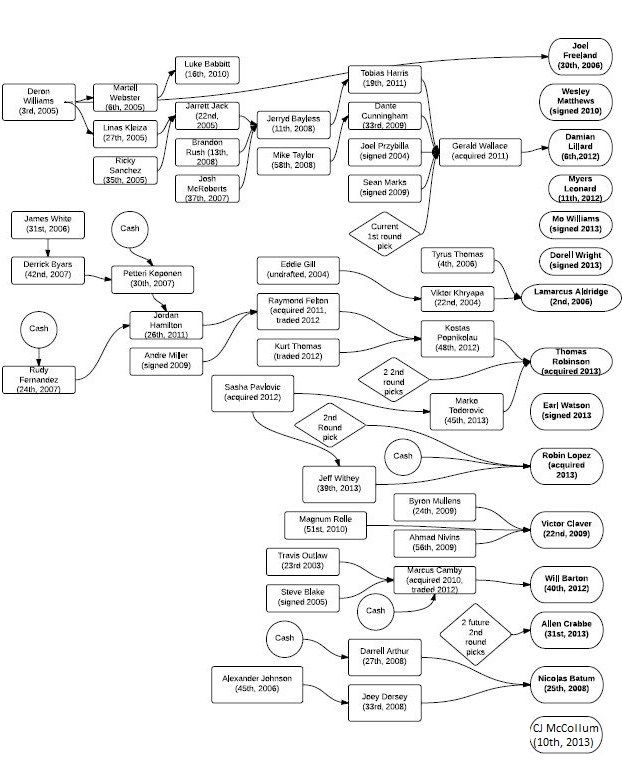 If you spot any mistakes, let me know.