2008-2009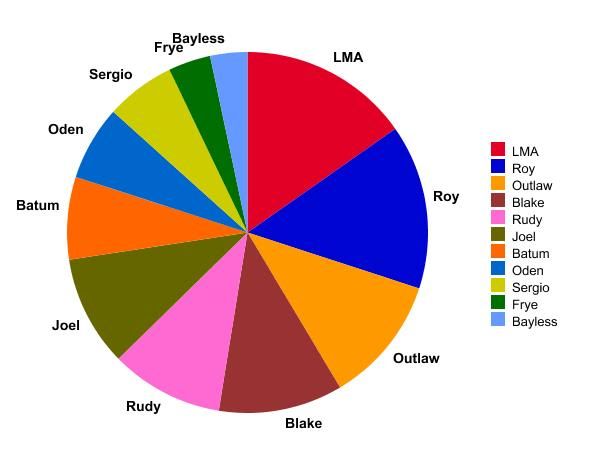 2009-2010
/p>
2010-2011
2011-2012
*Based on historical minutes played per season.
A few things that stood out to me.
Gerald Wallace has barely played for the Blazers.
We lose Roy's 1,300 minutes from last season... but we gain an extra 1,800 minutes from Wallace by having him the whole year. That's an obvious net win.
LMA stays on the court.
Thomas played a healthy amount of minutes for the Bulls last year. He's more than capable of filling the minutes played by Joel, Marks, Oberto, Collins, Barron and Johnson.
Oden has made a huge impression for having played so little. When he's out there you notice it.